Lecture Discussion on FOOD CONTAMINANTS & CKD
Environmental Risk Factors for Chronic Kidney Disease (CKD), Hypertension, Low IQ, Neoplasms and Low Birth Weight may coexist; A Quantitative Analysis of Chronic Exposure of Selected Heavy Metals in a Model Diet in a CKD Hotsport in Sri Lanka
NTS KANDANA - RESEARCH WORKSHOP FOR NURSES - JANUARY 2015
IIHS organized this workshop inviting the students from Nurses' Training School in Kandana to give insight to research methodology and to create awareness about the importance of research among the students. These types of workshops enable them to broaden their academic and professional careers.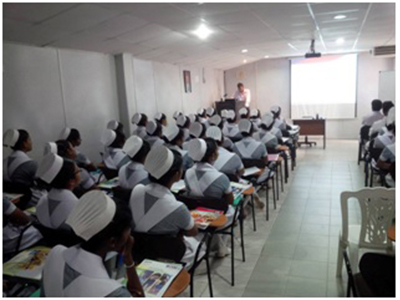 COLLEGE OF MEDICAL ADMINISTRATORS - FEBRUARY 2015
Promoting health tourism – Program for medical administrators
NURSES TRAINING SCHOOL , COLOMBO – 2015
IIHS visits Nurses Training Schools in different parts of the country to conduct workshops on various topics which are needed for these nurses to upgrade their professional skills. Introduction to research methodology is one of the topics that our academics have selected to discuss in this workshop which was held for an audience of 50 nurses at the Nurses' Training School – Colombo.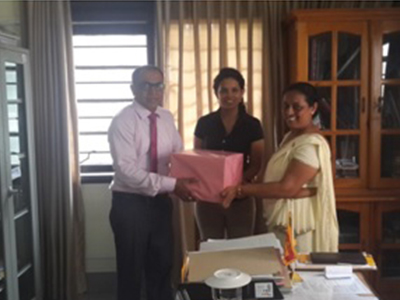 ZERO SPORT INJURIES – FOR SCHOOL CHILDREN - APRIL 2015
The prime objective of the conference is to improve the basic knowledge of sports injuries and effective prevention in Sri Lanka.